Microsoft System Center Configuration Manager (SCCM) – Le novità della versione 1810
Microsoft System Center Configuration Manager è un software che permette di gestire in maniera completa sistemi operativi server, desktop, computer portatili e dispositivi mobili.
Nel mese di Novembre 2018 è stato rilasciato da parte di Microsoft l'aggiornamento 1810 per System Center Configuration Manager (Current Branch) che include nuove funzionalità e la risoluzione di alcuni bug. È possibile aggiornare solo dalle versioni 1710, 1802 e 1806.
Prima di procedere con l'aggiornamento, vi invito a controllare tutti i prerequisiti.
Di seguito un elenco delle novità, ritenute da me di maggior rilevanza.
Infrastruttura

Supporto per il sistema operativo Windows Server 2019 per la configurazione di un site server;
Possibilità di installare il server primario di Configuration Manager su un nodo di un Failover Cluster ( requisito per un SQL Always on);
Alta affidabilità: Su SCCM CAS (Central administration sites) e SCCM child primary sites, è possibile installare un server aggiuntivo in modalità passiva.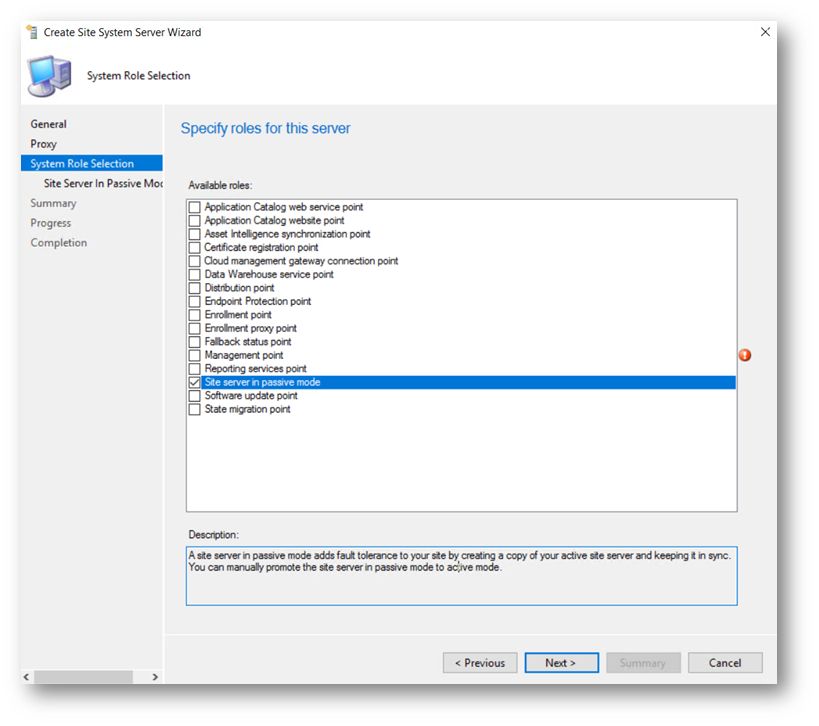 SCCM Console

Si può specificare il livello minimo di autenticazione per l'accesso degli amministratori in Console ed aggiungere eventuali esclusioni di utenti o gruppi.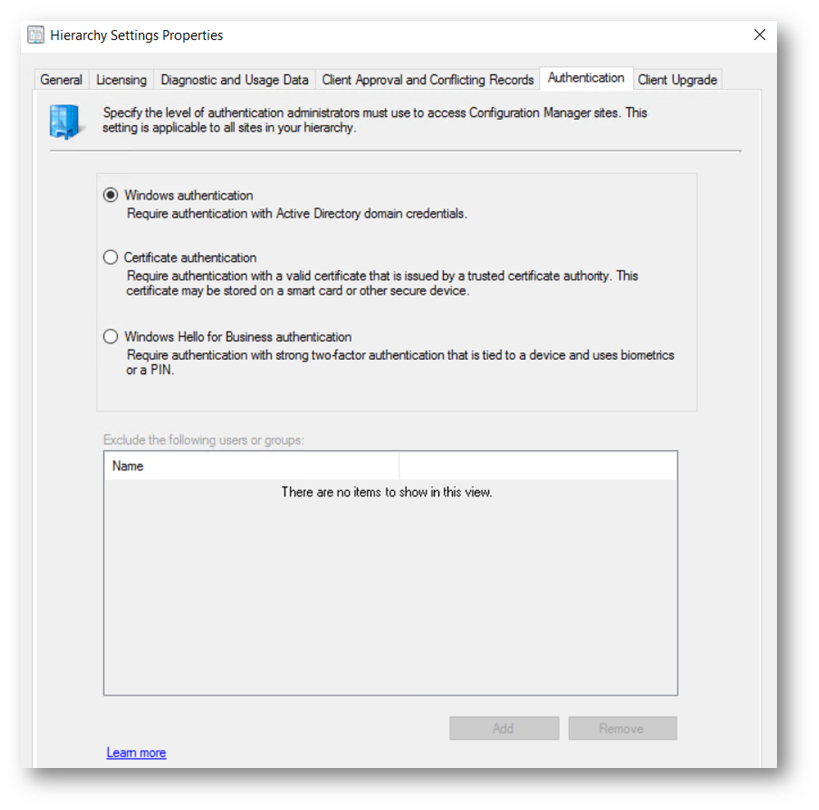 Distribuzione dei contenuti

Tra le opzioni di un boundary group sono state aggiunte le seguenti opzioni:
Preferire sulla stessa subnet la distribuzione dei contenuti con i DP (distribution points) invece della peer cache;

Preferire i CDP (cloud distribution points) ai DP on-prem.



Wake on Lan

Nelle azioni disponibili in client notification, troviamo "Wake up", con la quale sarà possibile accendere il PC tramite wake on lan anche su subnet differenti dal site server. SCCM 1810 sfrutterà un altro client presente sulla stessa subnet del destinatario per inviare la richiesta di wake on lan.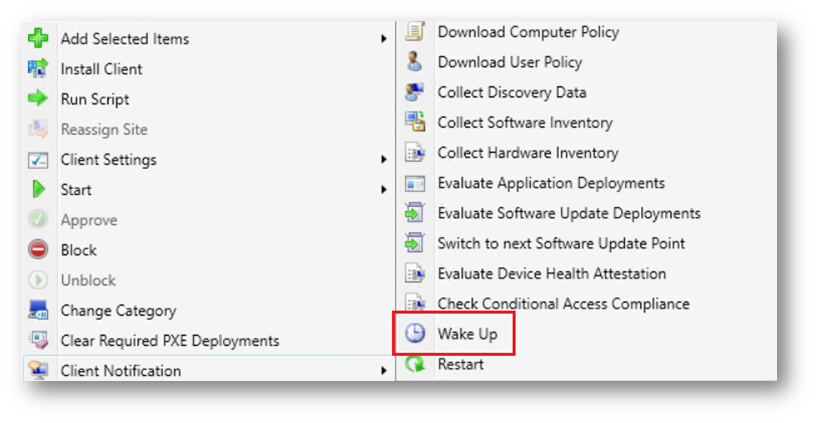 Gestione applicazioni

Nella nuova versione di Configuration Manager, nei deployment settings di un'applicazione, troviamo 2 nuove opzioni:
Abilitazione per l'utente finale di riparare autonomamente l'applicazione;
Un amministratore deve approvare la richiesta per questa applicazione sul dispositivo.
Inoltre, è possibile convertire le installazioni .msi esistenti nel formato .msix ( Windows 10 app).
Software Updates

Dalla versione 1802 era stata implementata la phased-deployment per le applicazioni. Con la nuova versione 1810 è stata estesa anche agli aggiornamenti.
Tra i client settings in "Software Updates", troveremo la nuova voce "Enable installation of updates in "All deployments" maintenance window when "Software update" maintenance window is available".
Autopilot support

È possibile creare una task sequence per il supporto della funzionalità Autopilot per i dispositivi esistenti.
Reporting

Implementata una nuova dashboard che include informazioni riguardanti il ciclo di vita dei prodotti da SCCM 2012 e successivi.
Tra i reports troveremo "Lifecycle 05A – Product lifecycle dashboard" che contiene informazioni simili alla dashboard.
Conclusioni

Con questo aggiornamento si evidenziano interessanti novità che riguardano l'alta affidabilità, il pieno supporto a Windows Server 2019 ed il livello minimo di autenticazione per gli amministratori.
Per approfondire tutte le altre funzionalità e bug-fixes, è disponibile l'articolo ufficiale What's new in version 1810 of Configuration Manager.
Per chi volesse provare Configuration Manager, si può scaricare una prova gratuita di 180 giorni da Evaluation Center.